Freight insurance is a type of property insurance that provides additional protection to freight while transporting. It protects a cargo against potential losses caused in the process. There are different types of freight insurance policies: cargo, shipping, insurance, transport, transit insurances. All of them cover cargoes against a loss or a damage in the process of delivery.
Freight insurance is an optional service of the «M3 Logistics» Company Group. We have been conducting activities in logistic endeavor for more than twenty years and provide favorable terms of collaboration. Our clients get efficient solutions as for freight insurance.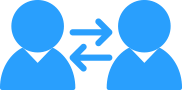 Advantages of Freight Insurance
Insurance coverage is a required attribute of international transporting. Thanks to it, a freight owner won't lose his money if his cargo was damaged or lost. He will get insurance compensation, allowing him to continue developing his business.
It is a common practice in all the countries of the world to insure freights, because of high risks in the process of transportation by air, sea, rail and road. The cargo can be seriously damaged in a railroad or an airplane accident, etc. If it happens, the cargo owner gets compensation from the assurer.
Registration of import and export

Certification and declaration of transported products

State control related to the transportation of various types of cargo across the border
Our Freight Insurance Services
«M3 Logistics» is a financially independent group of companies offering packages of services. It includes an insurance agent, providing favorable terms and tariffs for a customer. The service can be provided either separately or in complex with international transporting.
Freight insurance covers the entire time a cargo is freighted and transported till the time of transfer to a consignee. Such an approach is a guarantee of risk avoidance even in emergencies. We offer:
Single premium policy
Floating cargo policy for regular transit.
The latter option is especially profitable, because it simplifies document management and can be applied to all types of cargo.
150+
Containers
Transport Monthly
1
Day for
Customs Documents
How much does it cost?
The price is calculated personally, in reliance on:
Product's price & specs
Route's complexity and distance
Transport mode
Need in cargo escorting
Need in cargo transshipping.
Minimal rates to cover all risks? This is how we provide freight insurance! Call now and get all the necessary information: +7 (495) 255-00-33.