Cargo consolidation is the consolidation, storing, and delivery of cargoes of several freight owners. It is called «LTL shipping», and the delivery of it is carried out according to the same shipping document. It is the best solution either for a forwarding agent or for a customer, because it helps to optimize expenses for transportation and logistics. Freight owners pay each only for his shot lot: its weight and volume of goods.
Cargo consolidation and LTL shipping are the main business area activities of the «M3 Logistics» Company Group. We have more than twenty years of experience in logistic endeavor and cooperate with reliable partners around the world. We guarantee efficient solutions, reasonable prices, and flexibility: all the product groups can be delivered from any spot of the Earth!
Please, note: «M3 Logistics» provides the whole spectrum of services: completion of customs formalities, export and import, insuring, certification, etc. Our clients can order either a range of frontline or a range of optional services of LTL shipping.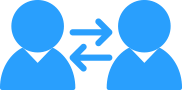 What is Consolidation?
The abbreviation «LTL» means «Less Than Load». This term means the transportation of small freight that occupies a portion of an entire trailer. Before the transportation they need to be consolidated on a logistics hub into one large consignment and sorted according to the direction of their delivery. This large consignment is transported by one vehicle. It can be a railway rolling stock, an all-cargo aircraft, a load carrier vehicle, or a sea craft. If needed, a multimodal scheme is used.
Consolidated cargo transportation is beneficial for retail companies that recently entered the market and need to ascertain demand for products, as well as reduce transportation costs. Middle-sized companies use it to increase their income, and a large business needs it as well: for grabbing new export markets.
Registration of import and export

Certification and declaration of transported products

State control related to the transportation of various types of cargo across the border
How Does It Work?
Our company works according to the following algorithm:
Accepting demands for consolidation and swiftly dealing with them.
The cargoes are weighed, marked, scanned, sorted and containerized.
The lot sizes are sorted according to the one-way direction.
The itinerary is worked out; the shipping documentation package is prepared, as well as customs clearance paperwork is done.
The cargo is shipping to the consignee depot.
150+
Containers
Transport Monthly
1
Day for
Customs Documents
Order It in Five Minutes
Our Group of Companies owns a branching network of consolidation warehouse all over Russia and other countries. We guarantee safe and prompt delivery for reasonable prices. You pay only for services you get. Our prices depend on dimensions and weights of the cargo, its type, special requirements. Call us to find out more: +7 (495) 255-00-33!