The act of storing goods that will be sold or distributed later is called «warehousing». A «warehouse» is a building for storing various types of goods. It can be used by importers and exporters, manufacturers, customs and transport businesses. Warehousing services help them to save on renting or building warehouses.
Renting of building warehouse is rather cost-based, because it needs to buy all the necessary equipment and providing conditions for cargo storing. Besides, you'll have to hire and pay salaries and emoluments to administrators, warehouse loaders, warehousers, pickers, security guards and packers.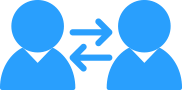 Please, note: The rental charges of warehouses in the Moscow region are heavy. It is more profitable to order care and custody in the «M3 Logistics» Company Group. You can find out our rates by calling us right now: +7 (495) 255-00-33!
Registration of import and export

Certification and declaration of transported products

State control related to the transportation of various types of cargo across the border
The Advantages of Cooperation
We provide warehousing services from 1997. They are profitable for our clients because:
There is no need to rent or buy special-purpose machines for loading and unloading.
There is no need to hire administrators, warehouse loaders, warehousers, pickers, security guards and packers, and no need to pay them salaries.
There is no need to occupy a work space at the enterprise.
There is no need to spend money on packaging materials and equipment.
The fact: It is profitable to distribute seasonal goods with presorting for transportation with the help of logistics companies. The renting of large spaces for warehouse is unprofitable for enterprises, that's why they prefer to order our services.
150+
Containers
Transport Monthly
1
Day for
Customs Documents
Our Warehousing Services
Transportation of the goods to our warehouse. We own mechanical-transport park with more than 100 trucks. Our clients do not need to rent a car and transport it to our warehouse —we do it all for them.
We check a factory ID and an accompanied documentation. It is done in order to avoid a loss of cargo and is especially needed if the manufacturer does not sort the goods before shipping.
Care and custody. It is the act of storing goods in our warehouse. It is fully equipped, including a warehouse-freezer and a video alarm system. We are financially liable for the goods we store.
Palletizing. It is needed for a bulk cargo and helps to exclude cargo damage. We use special laces and stretch wrap for it.
Repacking. It is required if the cargo has dubious packaging and the risk of damage is high. We use stretch wrap, polyethylene wrap with air bubble layer, wooden boxes, foam sheets.
We provide not only warehouse services but also deliver the cargo to the point of destination. We offer the best solutions for reasonable prices. Call us!