«M3 Logistics» is a financially independent group of companies established in 1997. It proved to be an efficient logistics operator and a responsible partner with positive experience of cooperation with foreign and domestic companies. The group of companies includes:
Freight forwarder — a member of Association of International Automobile Carriers
Customs representative — a member of National and Regional Associations of Customs Brokers
Accreditation Center
Insurance agent
Export/import company
Warehouse complex.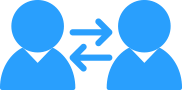 «M3 Logistics» provides a total arrangement of solutions either in transport and logistics or in foreign economic activity: financial clearing of foreign economic contracts, cargo insurance, certification of goods, international transportation, customs clearance, warehouse services. Besides, we provide document analysis, LTL consolidation, insurance, etc.
We work with various types of cargo and transport them with various modes of transport all over the world. Our business asset are experienced permanent staff resources. Our specialists solve the tasks efficiently and promptly, minimizing expenditures for transport logistics. Each of them is:
Highly-skilled
Stress-resistant
Responsive to force majeure circumstances
Loyal to a client.
Our company goes forward with the logistic market of Russia and knows its specificity perfectly well. We provide efficient solutions and guarantee safety and promptness of cargo delivery. All the business processes at «M3 Logistics» are highly-performed, and it reflects on the quality of our services.
The international logistics network with emerging technologies, skilled staff and interests of the client up-front are the pledge of our business success!
150+
Containers
Transport Monthly
1
Day for
Customs Documents